Features that connect you with the right care when you need it.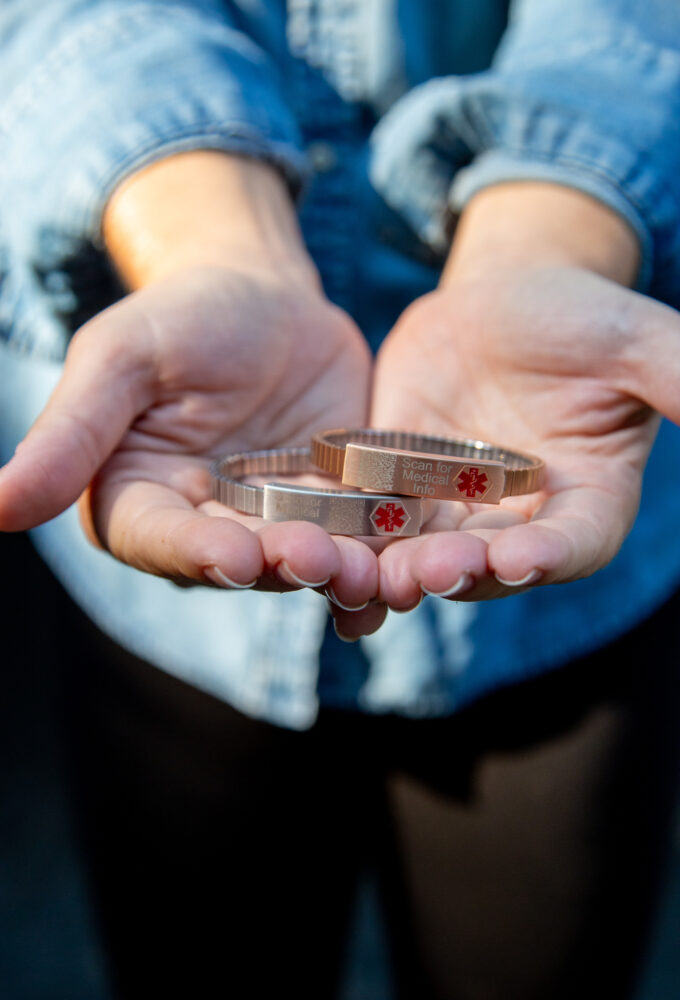 Classic and elegant design.
Our medical bracelets are designed to blend in with your wardrobe and your day. Sleek and adjustable styles created to fit every wrist and lifestyle. Which style is right for you?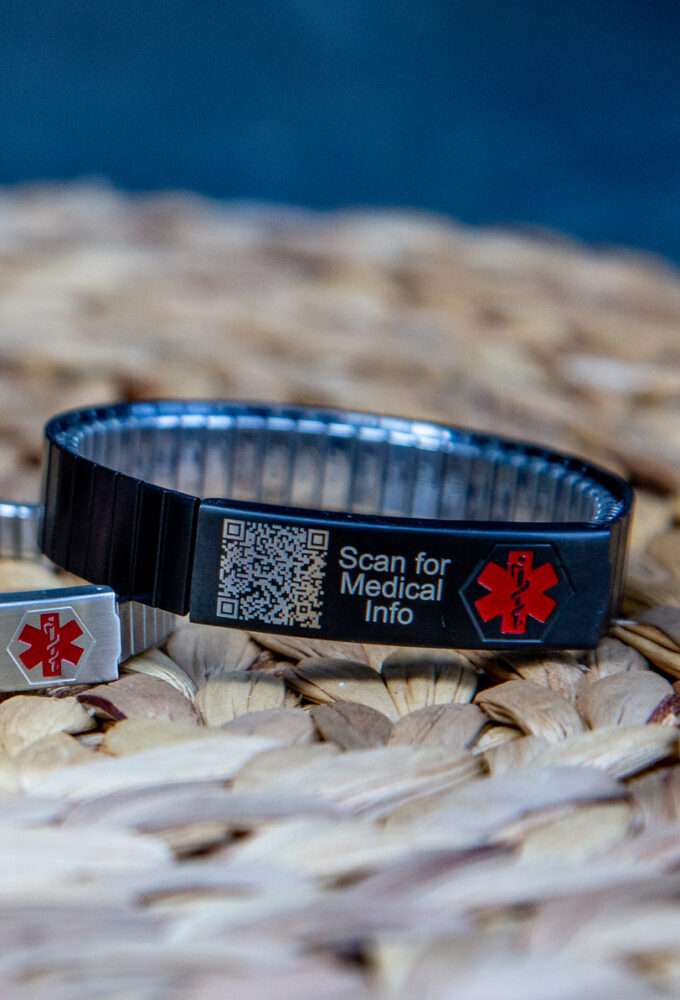 One QR code, your medical information.
Each bracelet features a unique QR code that is registered to your account and linked to your medical information. Create an account and simply scan with a smartphone to view.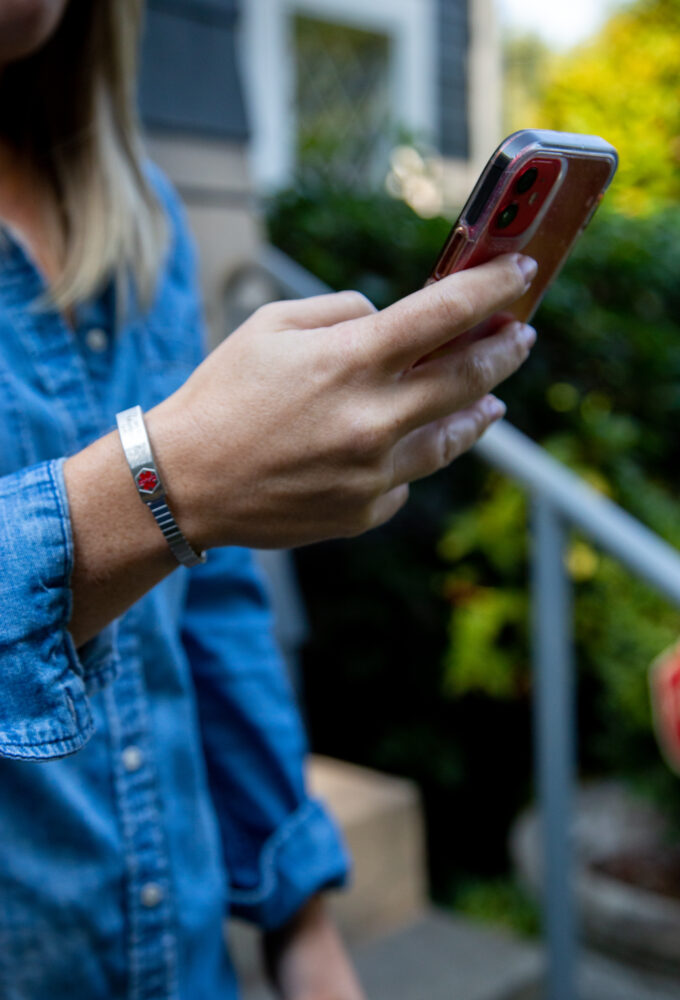 Safe and secure dashboard.
Your health information is protected in our dashboard by encryption and strong passwords. Only you can upload information to your dashboard and your unique QR code maintains the privacy of your records.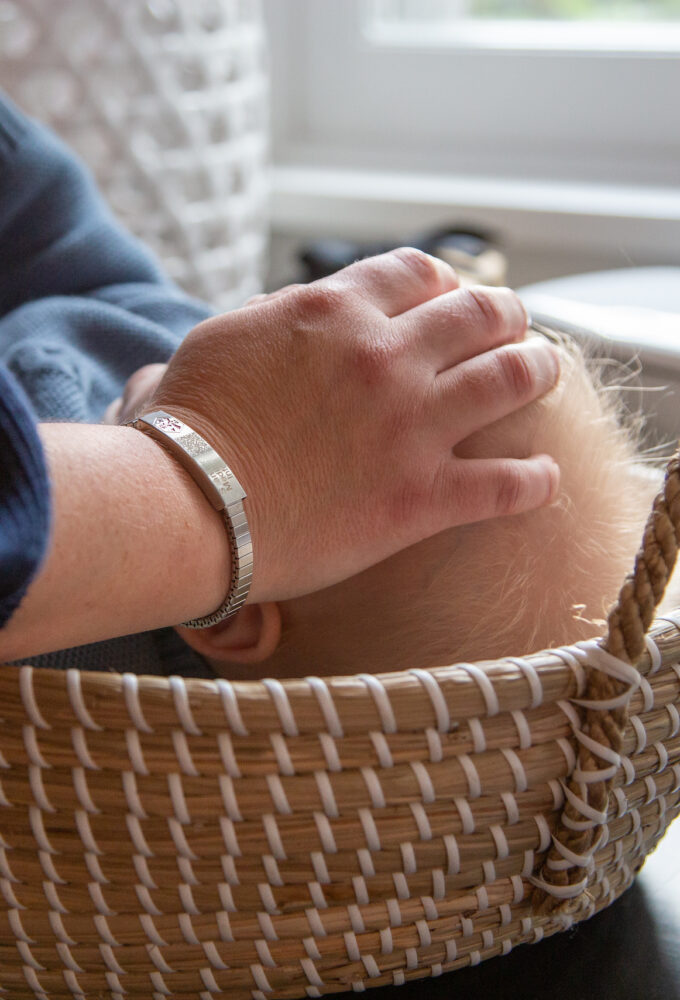 Everything care teams need to know.
When your care teams scan the unique QR code on your bracelet, they have access to all of the medical information you have uploaded to your dashboard.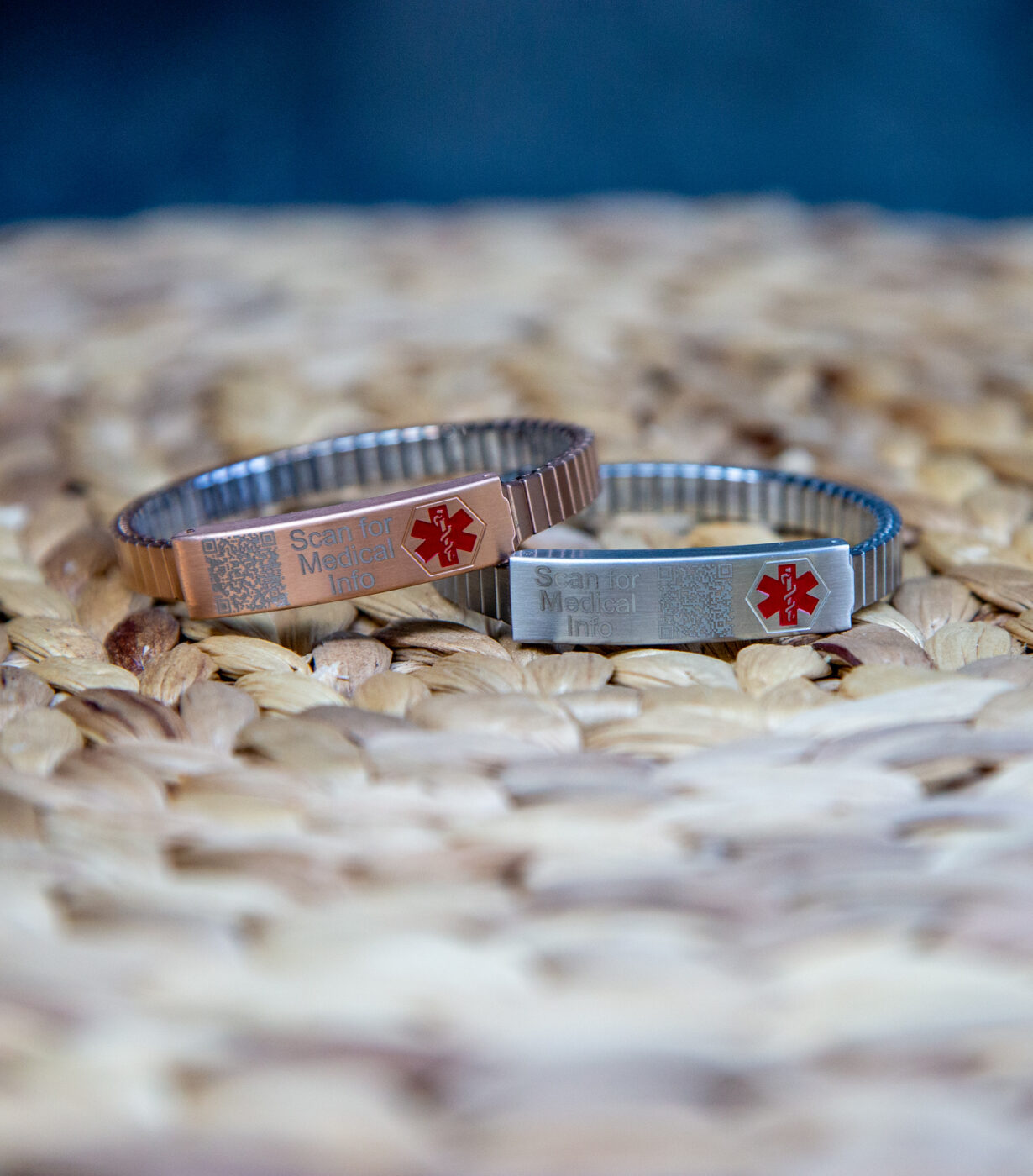 Created with your care in mind.
The best medical ID bracelet goes beyond being something you want to wear — it's something that will connect care teams with the information they need to provide the right care when necessary. Our bracelets and dashboard ensure your health information can be quickly updated and accessed.
Learn More
"I created Risen Devices because I wanted people to have the peace of mind knowing that when you wear one of our bracelets your medical information can be quickly accessed by care teams when it's needed most."
Each purchase helps provide support, care and resources to people through charitable donations to these partner organizations.
A medical ID bracelet that meets you where you are.
Each of our products has a unique QR code that connects to your Risen Devices dashboard with a simple scan. Our dashboard is free and synching your bracelet is easy.
Register for an account.
Upload your medical information.
Add the serial number from your bracelet to your dashboard profile.
Scan your bracelet with a smartphone to access your information.
Create Your Free Account Now